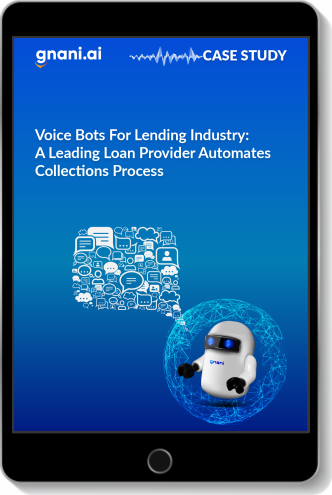 Voice Bots For Lending Industry :
A Leading Loan Provider Automates Collections Process
A top lending company in India was seeking an AI-based end-to-end solution to automate its Collections process. The existing process consisted of hundreds of Contact Center and Field agents often falling short of targets MoM. Plus, the large customer base of 2.5 million spread across 12+ loan products added to their woes.
The client was looking to replace "Human Agents" with Voice Bots to achieve scalability whilst ensuring a human-like CX. Gnani.ai came on board at a time when deployment from multiple vendors had failed to achieve desired results and positive response from customers.
Today, Gnani's Voice Bot makes 1 million calls/day in 6 different languages achieving 30% collections.