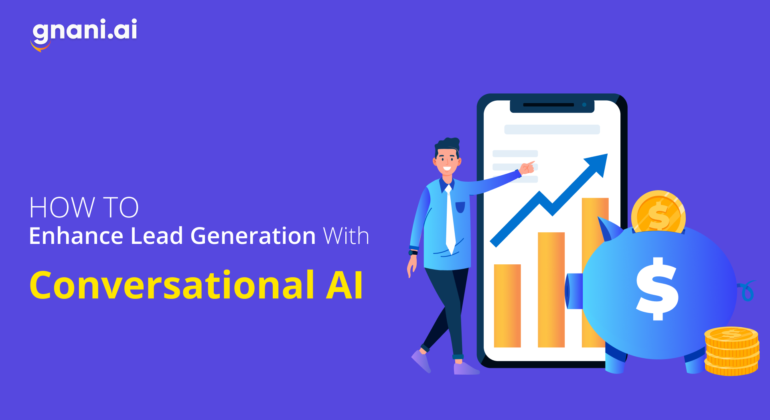 "Making your prospects feel like they have an exclusive membership in a club makes lead generation a positive customer experience." – Eric Bower.
What Eric Bower quoted is true to all types of business. Lead generation is just not about engaging with the prospects and pitching your product; it is about understanding the prospects' needs and pitching the right feature of the product that meets prospects' needs.
In this digital era, the art of lead generation can't be perfect without incorporating AI in the lead generation strategy. The digital platform helps businesses gather tons of data like how users interact with a website/product, their interactions with a brand's social media, purchase patterns, etc. This collected data has to be processed in a meaningful way to come up with a fail-proof lead generation strategy. Thankfully, there are AI models to help businesses achieve lead generation goals. In this post, let's see how to use conversational AI in lead generation and boost your business exponentially.