We're happy to announce Gnani.ai has been selected as one of India's top emerging & innovative software product companies in the NASSCOM Emerge50 Awards 2021 (Enterprise category).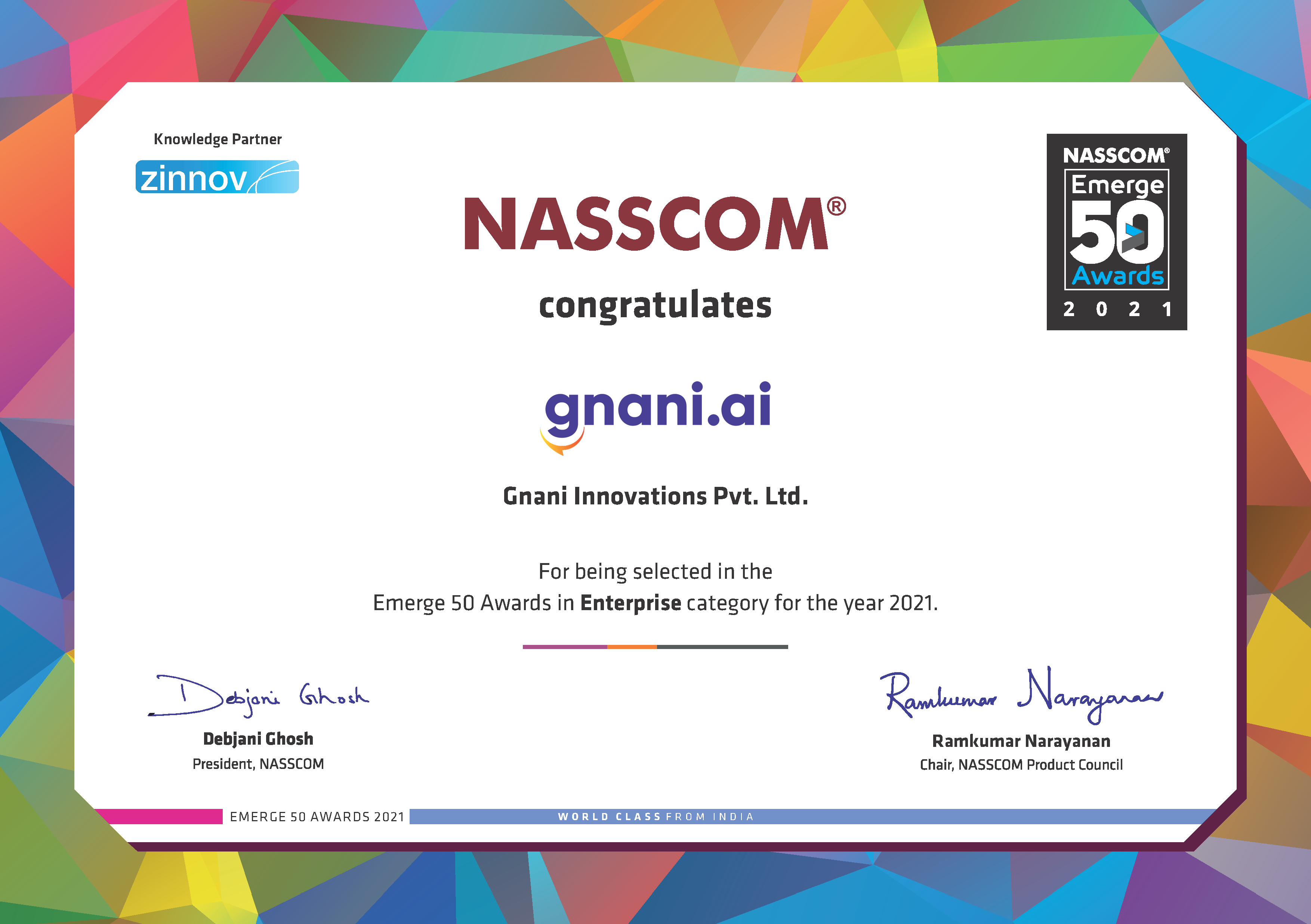 We at Gnani.ai have always strived to be at the centre of tech innovation and excellence and this award is a testimony to all the hard work and efforts of our team.
Our R&D in deep tech – AI, Speech Engines, and Natural Language Processing (NLP) has led to the development of cutting-edge SaaS products and solutions for our customers to deliver human-like CX across channels.
Our vision is to help businesses realize their automation goals and improve CX across all channels and touchpoints. We work with enterprises to automate customer support service using Voice AI-led omnichannel automation, secure communication systems from online threats through Voice Biometrics and derive actionable business insights through Omnichannel Analytics.
It's been an incredible journey, and every forthcoming day will be exciting. We would like to thank our entire team (Gnanis as we call ourselves), Customers, Investors, and Partners for being a part of this journey.
Everyone at Gnani.ai takes this moment to thank the jury members and NASSCOM for recognizing our efforts through this award and a heartfelt congratulations to fellow Emerge50 winners.
– Ganesh and Ananth (Co-founders, Gnani.ai)