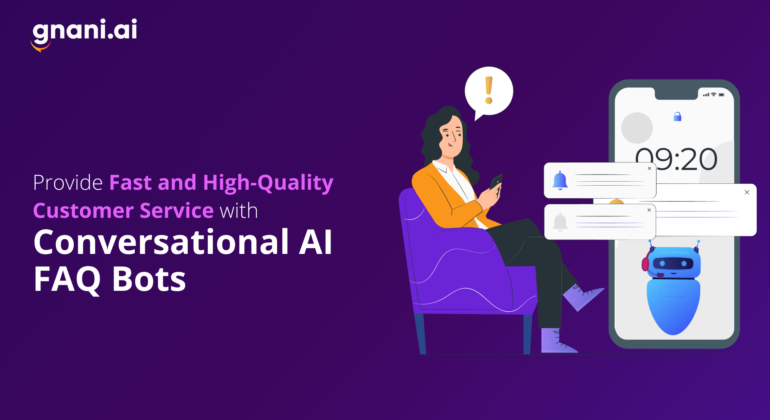 Offering great customer service is likely to make 89% of your customers return for a second purchase. However, maintaining such a system requires the agents to remain sharp and enthusiastic. Answering repetitive queries is one of the most draining activities that customer service representatives wish they could avoid.
So, how can you continue to deliver fast, responsive, and welcoming customer experiences, consistently? By using conversational AI FAQ bots to relieve human agents from answering tedious queries!
Demand for Interactive and Personalized Engagement
As there is a lot of competition in most market segments, there are multiple options for customers who want the best. Today, they expect real-time, personalized omnichannel engagement, and that can be hard for human agents to deliver. With more new customers, it is difficult to assign specific representatives to field repeat queries, while pulling up the entire databases of similar cases.