If there is one thing that customers unanimously agree on, it is that they hate waiting on calls or queues. Reducing customer waiting time is one of the most effective ways to improve satisfaction levels.
Artificial intelligence provides the most effective interventions to reduce waiting time. The integration of conversational AI into the customer pipeline and post-sales process can significantly cut operational costs and improve the availability of agents manifold. Customers are amenable to waiting up to 13 minutes to get critical issues resolved, and a brand's human talent should be allocated to these precious minutes only when needed.
Here are four ways conversational AI can cut down waiting time and improve brand image.
Impact Of Keeping Customers Waiting
Keeping customers waiting can have different effects along their journey. It can be a critical problem if a customer calls to enquire about a product while they are at the top or middle of the conversion funnel when scoping for information. 60% of customers may change their minds about a purchase if they experience poor customer service while attempting to buy it. Long waiting times negatively affect customer satisfaction in these scenarios.
In sectors like Banking and Financial Services, the impact of keeping customers waiting can be brutal on certain occasions. Services like password recovery, reporting stolen credit cards, payment reminders, etc., are high-stress situations that test callers' patience.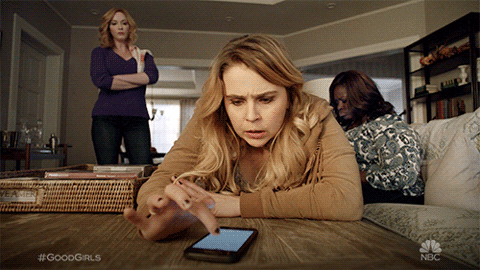 The expectation is to get expert and prompt assistance. In such businesses, customer retention is as important as a new acquisition and depends almost entirely on the service quality.
New customers could be dissuaded from purchasing if a brand acquires a reputation for poor service quality due to long waiting times. Disappointed consumers use review sites and social media channels extensively to air their grievances.
How To Reduce Customer Waiting Time Using AI
Conversational AI tools can make a positive impact on waiting time management in service operations.
Integrate Voicebots and Chatbots in web pages
89% of customers expect companies to have online self-service portals, while 67% of users prefer self-service as a first resort. A critical point where service lags or lack of clarity can cause drop-offs is sales pages. A chatbot can be added to answer simple queries and prompt users to complete the sale. A voicebot can provide more specialized answers for more discerning customers who are more interested in talking over typing.
You can add product recommendation bots to use history of preferences and purchases to direct people towards the right products. It engages customers and helps with customer retargeting by cross-selling and upselling.
They can also take customers to other pages without making them search hard.
Augment Contact Center Capacity With Voice Assistants
As a business starts acquiring more customers, the contact centers often need to be expanded with staff and infrastructure. AI voice assistants provide a cost-effective way to do this efficiently. They can be trained to solve certain kinds of customer queries and direct complex ones to human agents.
Voicebots enable 24/7 customer service capability without the frustration of IVR systems. Customers get interactive, human-like support and reduced waiting time. Callbacks can be scheduled quickly without putting pressure on human agents.
Voicebots can also eliminate call transfers to multiple agents, which is another occurrence that frustrates customers.
Delegate Mundane Tasks To AI Assistants
There are many activities like booking appointments, recording symptoms, cancellations, etc. that end up making customers have to wait. They can be delegated to voice assistants, which can perform those tasks repeatedly without any drop in enthusiasm.
As the system continues to be used for a longer time, AI voice bots deep learning nature learns how to respond faster and more naturally. The more data voicebots get for training, the better the responses are.
Develop A Better Understanding Of Customer Needs
The historic data about different customers' sentiments, behavior, expectations, etc., can be analyzed using an AI-powered omnichannel analytics tool, and the information can be displayed to speed up the customer journey when necessary.
The datasets can be analyzed to identify common problems and train voicebots to handle a variety of customer bottlenecks. They can help brands to function with greater transparency.
For instance, virtual agents can notify customers about agent availability, or ticket acknowledgment, or when a complex problem is likely to be solved without tying up human agents in these unspecialized tasks. Much of the frustration with waiting times stem from not knowing the cause of the delays and when agents will be available.
Virtual assistants are fast being adopted by businesses globally. It is estimated that the industry may be worth $14 billion by 2025. The deployment cost of voicebots is significantly lower than the augmentation of manpower and infrastructure to achieve a comparable scale. The assistants are easy to integrate with third-party applications, simplifying the collection of information to gather various insights.
Frequently Asked Questions
Is technology an effective tool to reduce customer waiting time?
Technology is an effective tool to reduce customer waiting time because it can be used to improve communication between employees and customers. Technology can also be used to improve the efficiency of employees' work, which will help them handle more customers at once.
How can AI enhance the process of customer service?
AI can enhance customer service by allowing companies to automate and streamline how they handle customer complaints, questions, and feedback.
How to leverage AI to engage customers?
AI is a powerful tool in engaging your customers. It can be used to create personalized experiences and allows companies to save time by automating tasks.