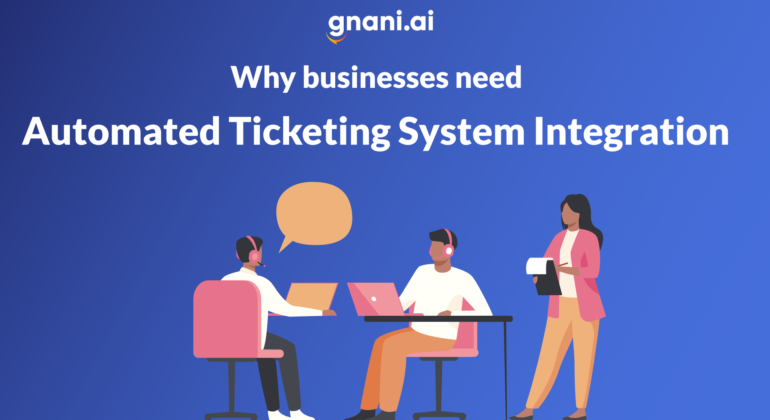 How does an automated
ticketing system affect your customer satisfaction scores?
The primary goal of modern business management is customer satisfaction. After all, happy customers bring long-term business, increased credibility, and an advantage against the competition. Adopting an automated ticketing system can be the best decision to achieve this goal. An automated ticketing software plays a pivotal role in helping businesses, from managing high volumes of customer support requests  to ticketing support in a highly optimized fashion for better customer satisfaction. The benefits of an automated ticket resolution system include automated ticket assignment, internal collaboration, instant alerts, customer and agent feedback surveys, AI-powered reports, and more. All in all, an automated ticketing software supports an end-to-end smooth customer interaction and reduced delays which are otherwise inevitable in a manual management process.